Logan Stewart
: This is Logan's fourth year with the team and his first year as the new team adviser and advises others to "Have fun in everything you do". He is new to Lab View, but his programming background dates back to the Unix Epoch. He also has experience in aircraft electronics, CNC machining, welding, hydraulics, database design, network administration, and several scripting languages. For fun, he likes to play video games with his four kids, ride motorcycle and skydive.
Bub: This is his second year as the assistant team adviser. His advice to everybody is "To learn something new everyday in robotics as well as in life." He sees the value of learning something new and the satisfaction of accomplishments. He has experience in home repair and handy man work. His glass is always 3/4 full, and he always has a positive attitude in life.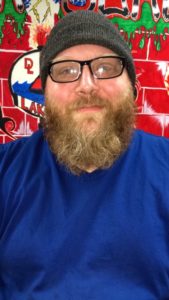 Matt Mohr:  This is his second year as a mentor.  He had a great experience last year, learning about the FIRST Robotics program along with his son, Christopher. This year, his daughter Lizzie has also joined, and Matt is looking forward to participating again.   He continues to get to know the students better, as they learn and apply new skills, and he enjoys helping in the shop.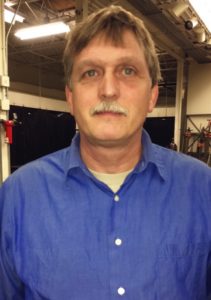 Jim Halver:  As a previous mentor, Jim understands the challenges for students on the team and the importance of adult supervision as the students focus on communicating ideas, making design decisions, and working safely in the shop.  Additional adult presence allows the team members to focus on the separate components of the robot;  making the best use of their time during the 6-week build season.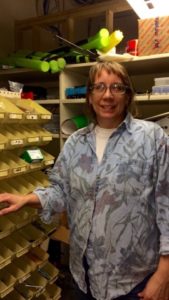 Karen Halver:  Our younger boys were on the QWERTY Robotics Team while in high school, and they have continued their interest in Robotics (at NDSU) with engineering classes and volunteering for FIRST Robotics Competitions.  She brings the camera to document the progress of the team, helps to coordinate meals/snacks, and continues to encourage the ongoing fundraising.
Brian: This is Brian's first year as a mentor, and he is excited to be part of the QWERTY Robotics Team. His initial interest was sparked by his son joining as a junior member, which required parental participation. However, he quickly became genuinely interested and involved as a mentor. Brian is encouraged by the team's comradery and gracious professionalism.